Selection tax zone / country of delivery
---
In the marine water aquarium, great quantities of Calcium and Magnesium are required.
Calcium pro instant is a ready to use calcium mixture.
It either could be used to mix a basic solution or added directly into the aquarium.

Mixing of a Balling-basic solution:
Fill 54 g Calcium pro instant in a measuring cap and add osmosis water up to 1000ml.
The Balling stock solutions of Carbonat- , Calcium- , Magnesium- and Mineral pro instant must be dosed in equal parts separately from each other !

Mixing of a basic solution:
Fill 750g Calcium pro instant in a measuring cap and add osmosis water up to 2000ml.
This solution contains 135.000 mg/ Liter Calcium (Ca).
By adding of 7,4 ml of this basic solution the Ca-content will raise approx. by 10 mg per 100 liter aquarium water.
Dosage see table !
Attention !
During dissolving the solution will get very hot. Please use a suitable plastic container.













Direct dosing:
1 measuring spoon (abt. 6,5g) results in an increase of the calcium content by abt. 24mg /l per 100 liter aquarium water.
In case of larger deviations, the quantity should be increased over a period of numerous days. Please dose directly into the filter bassin at a well- floated area.

When using Calcium pro instant in the aquarium, please check regularly the Calcium contents of the aquarium water. The optimum value is at abt. bei 380-450mg/l.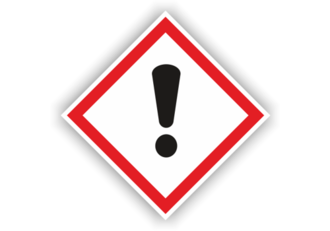 UFI: A9ST-G1GT-K009-AV66

ATTENTION !

Contains: Calcium chloride

H319 - Causes serious eye irritation.
P264 - Wash hands thoroughly after handling.
P280 - Wear protective gloves/protective clothing/eye protection/face protection. 
P305+351+338 - IF IN EYES: Rinse cautiously with water for several minutes. Remove contact lenses, if present and easy to do. Continue rinsing.
P337+313 - If eye irritation persists: Get medical advice/attention.



---