Selection tax zone / country of delivery
---
The solution for a quick increase of the calcium contents

Ready to use calcium mixture

The solution for a quick increase of the calcium content.
In the marine water aquarium, great quantities of Calcium and Magnesium are required, in order to achieve an optimum growth of corals and red calc algaes.
Calcium is indispensable for a natural growing of corals.
The ideal Ca-content of the ocean is abt. 400-450mg / liter.
Calcium pro liquid is suitable for the balling method in combination with carbonat pro liquid and magnesium pro liquid.

Dosing:
1 ml Calcium pro liquid contains 200 mg immediately available Calcium.
That means 10ml calcium pro liquid increases the calcium value by 20mg/l to 100 l aquarium water.
A rise of the calcium value in the aquarium should take place slowly and over several days. 

Attention:
With addition of Calcium pro liquid the kH-value in the aquarium is lowered.
Please dose directly into the aquarium at a well-flowed area.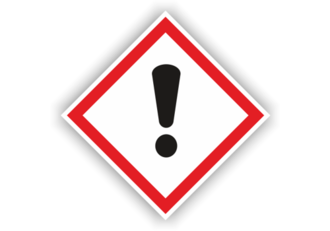 UFI: 7G40-G0Q7-Q00F-7AUS

ATTENTION !

Contains Calciumchlorid.
H319 - Causes serious eye irritation.
P264 - Wash hands thoroughly after handling.
P280 - Wear protective gloves/protective clothing/eye protection/face protection.
P305+351+338 - IF IN EYES: Rinse cautiously with water for several minutes. Remove contact lenses, if present and easy to do. Continue rinsing.
P337+313 - If eye irritation persists: Get medical advice/attention.
---