Selection tax zone / country of delivery
---
Corafix Gel is an extremely high viscosity coral glue gel. The tube is equipped with an innovative and precisely fitting metal needle cap. This prevents well-known problems of comparable products, such as sticking of the closure and drying in the packaging.
The adhesive therefore has a particularly long shelf life and can be used up without residue thanks to the environmentally friendly packaging in the tube.

Corafix Gel is ready for use at any time and can be applied particularly precisely thanks to the dosing nozzle.

The glue can be easily applied to the desired area and, thanks to its special consistency and particularly fast curing, is excellently suited for the secure attachment of various corals.

Designed for attaching stony corals that form a basal disc, crustose anemones, as well as soft and leather corals.

Contains no solvents - the coral tissue is not damaged by contact with the glue.

Also excellent for gluing aquatic plants in freshwater.

Can be ideally combined with the GROTECH Ceramic Frag Plugs for the production of coral frags.
Application:


Wet the coral frags at the fracture site with a little Corafix Gel, place in the desired location and press on for a few seconds.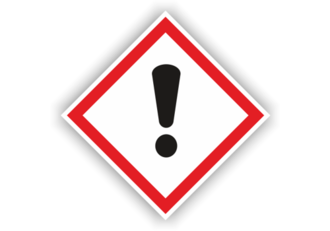 UFI: X190-A098-X00P-9ER6

ATTENTION !

Contains: ethyl-2-cyanoacrylate


Hazard statements:
H315 Causes skin irritation.
H319 Causes severe eye irritation.
H335 May cause respiratory irritation.

Precautionary statements:
P102 Keep out of the reach of children.
P261 Avoid breathing mist/vapour/aerosol.
P271 Use only outdoors or in a well-ventilated area.
P280 Wear protective gloves/protective clothing/eye protection.
P305+P351+P338 IF IN EYES: Rinse cautiously with water for several minutes. Remove contact lenses if possible. Continue to rinse.
P312 If you feel unwell, call a POISON CENTRE/doctor.
P405 Keep locked up.
P501 Dispose of contents/container to hazardous or special waste collection point.

Special labelling
EUH202 Cyanoacrylate. Danger. Adheres to skin and eyelids within seconds. Keep out of the reach of children.
Manufacturer:
Grotech GmbH
Category:
Accessories
Item number:
00105
Shipping weight‍:
0,05 Kg
Product weight‍:

0,03

Kg

Contents‍:
20,00 g
---