Selection tax zone / country of delivery
---
Trace element solution for soft, leather and hard corals
Corall A, B and C contains all necessary combinations and elements for corals, without adding artificial colouring and preservatives.
Already after the first dosings, an increased opening of the coral polyps can be observed.
Natural colouring and increased growth can be noticed clearly after a few weeks.
Corall A contains Strontium, Magnesium, Lithium ?
Corall B contains Magnesium, Iron, Chrome, Mangan, Nickel, Kobalt, Copper...
Corall C contains Fluor, Iodine, Bor, Molybdenum ?
VitAmino M Consisting of 11 Vitamines and 20 Amino acids.
Dosing:
10 ml per week on 100 l aquarium water.
The quantity refers to a well-populated coral basin.
Please do not mix Corall A, B and C in a measuring cup, but put same separately into the aquarium.
Sometimes a reduced colour intensity of hard corals will show up after first colour success.
Due to experience, this means an overdosing. Should this effect appear, we recommend to reduce the dosing to 30 % of the last used quantity.
As soon as the colours come back, the dosing should be increased level by level until the optimum quantity for your aquarium has been found.
Bundle consisting of:1 x Corall A 100ml, 1 x Corall B 100ml, 1 x Corall C 100ml, 1 x VitAmino M 100ml

Hazard statement concerns Corall A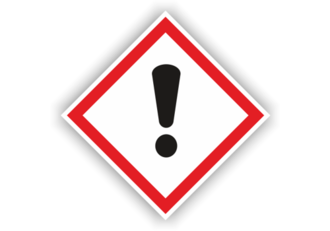 UFI: HX6T-812M-Q00A-QWG5

ATTENTION !

Contains: Strontium chloride hexahydrate

H319 - Causes serious eye irritation.
P264 - Wash hands thoroughly after handling.
P280 - Wear protective gloves/protective clothing/eye protection/face protection.
P305+351+338 - IF IN EYES: Rinse cautiously with water for several minutes. Remove contact lenses, if present and easy to do. Continue rinsing Remove contact lenses, if present and easy to do. Continue rinsing.
P337+313 - If eye irritation persists: Get medical advice/attention.


Manufacturer:
Grotech GmbH
Category:
Special offer
Item number:
00254
Shipping weight‍:
0,80 Kg
Product weight‍:

0,60

Kg

Contents‍:
0,40 l
---
---